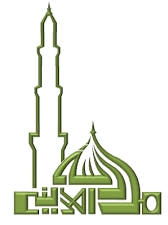 MADRASSA-TUL-MADINAH PRESTON, UK
Asalaamu Alaykum Wa Rahmatullahi Wa barakatuh,
I pray that this letter reaches you in the best of health, wealth and IMAAN.
I am pleased to take this opportunity to welcome your child to Madrassa tul Madina (MTM Lilbanaat-Girls and Lilbaneen-Boys in Preston) and hope you and your child will enjoy in what is going to be a beautiful educational journey in their Islamic Studies.
Applications/Madrassa rules and Policy
Each existing child (lora Education) was given an Admission Application form and Parent/Stud ent/Madrassa agreement to complete and return (with a passport size phntn) If ynu have not returned these — these are nnw due ASAP
Dress Code
Your child MUST be in full uniform on arrival/leaving the Madrassa (a separate letter will be issued confirming the uniform and availability/prices from Maktaba tul Madina bookshop inside the Madrassa).
Opening Times and Holidays
The Madrassa opening times are from Monday to Friday 4.30pm to 6pm (Early Session) and 6.15pm to 7.45pm (Late Session) with the exception of Hifz Class. (Weekend Sat & Sun – MTM Lilbanaat 10.00am to 12Noon AND MTM Lilbaneen 10.30am to 12.30pm).
The Madrassa will operate fixed holidays (based on key Islamic dates) with a slight variation, exact dates will be communicated closer the time — please see below, any other holidays such as training etc will be notified at the time. If you require your child to take time-off, a holiday form will need to be completed in advance.
MTM HOLIDAYS — 21 DAYS
| | |
| --- | --- |
| MONTH | NO. OF DAYS |
| 1011MUHARRAM | 1 DAY |
| 12TH RADI UL AVVVVAL | 1 DAY |
| 11TH RABI US THANI | 1 DAY |
| 27TH RAJAB | 1 DAY |
| 15TH SHA'BAN | 1 DAY |
| 20TH TO 30TH RAMADHAN | 10 DAYS |
| 1 ST TO 3RD SHAWAAL | 3 DAYS |
| 9TH TO 11TH ZUL HIJJA | 3 DAYS |
Absences
A parent must notify the Madrassa if a child is unable to attend.
Drop-off and Pick up
The Madrassa is not liable for children outside lesson times. Please ensure that your child is supervised before the class and promptly collected. It you are running late, please notify the Madrassa as soon as possible, preferably 15 minutes in advance.  We will only admit children in the class up to 10min after the starting time. Late pickups create a serious problem for our teachers due to their own commitments.
We strongly advise parents NOT to obstruct the road with your vehicle as this could endanger someone or cause unnecessary inconvenience when picking/dropping off your child.
Fees
We operate a FREE Madrassa, but we welcome your contribution and would greatly appreciate any donation to help us continue and improve. Donations are essential to help cover the cost of teachers' wages and running costs. Please set up a standing order — ask for a form and/or a green donation box (which you can take and also distribute to friends/family or businesses) with good intentions.
Questions/Feedback
We are always trying to improve our Madrassa to ensure that your child has the best learning experience. If you have any questions or feedback, please contact the Madrassa at office@madrasah.co.uk or request an appointment to meet and speak with Nazim/Nazima (Principal).
Finally…,
For parents interested in learning Tajweed, FREE evening/weekend classes – Madrassa tul Madina Baaligan (Adult) classes will soon be starting (Seperate for Brothers and Sisters), watch this space we will notify you as soon as the class start dates are finalised.
Your Sincerely
Basharat Mohammed